Kundalini Awakening Systems 1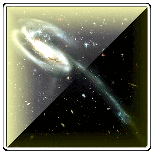 Chakra Recapitulation
In order to not experience the uncorrected effect of damaged emotions and other similar traumas as an illness while the Kundalini infuses the body please do this exercise:
Lie down on the bed on your back.
Legs slightly apart.
Put the fingers into the locked position.
Tongue in the locked (up) position.
Eyes normal or up (you choose).
Breathe deep and normal through the nose.
Place your attention at the first chakra.
Reach over and touch the tailbone if you have a problem being sure of its location.
Now breathe into the place that you have touched. By this I mean with your memory of the location place the "feeling" of the inhalation and exhalation there. You may feel a vibration begin this is fine or a movement this is also of no concern.
After about five minutes of the breathing.
Ask this area of your body what emotional traumas need to be released.
Allow this to come as a thought or a visual or a voice telling you what is the concern.
As you receive an answer ask this area what you need to do in order to release this issue for the preparation of the Kundalini.
Do this at every chakra and make the corrections. Other wise you may suffer the amplified aspects of what the Kundalini encounters that is of the nature of a blockage.
Do this until you are confident of your emotional balance inside each chakra - all seven - blessings - chrism
You may feel a vibration begin this is fine or a movement this is also of no concern.

chrism