Kundalini Awakening Systems 1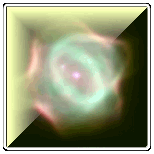 A compressed Movement Meditation
This compressed meditation is part Hindu, Eckancar, Kundalini, Zen, Ecstatic dance.
It will summon the Kundalini by micro release of the energy stored in the chakras. For those receiving Shaktipat please do this AS WRITTEN once. More if you enjoy the results. Part of your permanent practice if you do. 4 ten minute stages - mixed movement and rest. Very vocal. Be able to express yourself loudly and freely. No shyness.
Start by alternate nostril breathing 10 cycles. Then standing with your eyes closed breathe deep and fast through your nose for ten minutes. Allow your body to move freely. Jump, sway back and forth, or use any physical motion that helps you pump more oxygen into your lungs, spin do the 5 Tibetans (fast) whatever helps your deep and fast respiration's. If motion is limited, move those parts of your body that can be moved quickly and always breathing fast and deep through the nose. Eyes closed.
The second ten minute stage is one of catharsis. Let go totally and be spontaneous. You may dance or roll on the ground. Screaming is allowed and encouraged. You must act out any anger or emotion you feel in a safe way, such as beating the earth with your hands. Yelling shouting to high heaven. So be aware of your surroundings before you start this meditation. All the suppressed emotions from your subconscious mind are to be released. Everything, just let it go!
In the third stage you jump up and down or movement that is as close to that as you can do yelling Hu! Hu! Hu! Continuously for ten minutes. This sounds silly, and is funny, but this special vibration of your voice travels down to your spine to the chakras stored energy and pushes that energy upward. Often releasing the emotional content. When doing this stage it is important to keep your arms loose and in a natural position. Do not hold your arms over your head as that position can be medically dangerous.
The fourth ten minute stage is complete relaxation and quiet. Flop down on your back, get comfortable, and just let go. Be as a dead person, totally surrendered to the universe - God - Kundalini. Enjoy the tremendous energy you have unleashed in the first three stages and become a silent witness to the dynamics of who you are as an energetic being. - blessings - chrism
It will summon the Kundalini by micro release of the energy stored in the chakras.

chrism