Kundalini Awakening Systems 1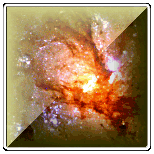 Facts (kundalini resources)
When working with the Kundalini, there are few standardized facts that are available. Some are clear as in the initial activations i.e. what can be felt and heard and smelled. Some of the temperature extremes and audio and visual, spiritual experiences, physical phenomena manifestation etc. K-active people often have different responses to the stimulus of the energy. Most "facts" that people rely on are those gleaned from the various authors of books, authors who, in many cases, have a very limited experience with the Kundalini. Some though are very helpful.
Ravindra Kumar and Jyette Kumar Larsen have a book called "The Kundalini book of Living and Dying." This is a very good book and quite helpful if you are following the Sanskrit/Hindu paths.
Ajit Mookarjees Kundalini book is filled with great historical reference. Sanskrit/Hindu path.
Bonnie Greenwell's book on the Kundalini is good. Scientific Method path.
Yitzhak Bentov's "Stalking the wild pendulum" has some interesting info in the back. - Scientific method path.
Dr. Lee Sanella has written about the medical effects of Kundalini - google his name - and he is of the scientific method path.
Mantak Chia's books are helpful for those practicing the peaceful Asian paths.
Genevieve Paulson's books are excellent for those looking at the higher spiritual paths without regard to the dogma that accompanies many of the "Traditions". New age path.
Gopi Krishna's books are wonderful for their first person descriptive experiences with the K, and what fear can do when injected by ignorance into the K-active equation. This is also the Sanskrit/Hindu path.
Philip St. Romains' "Kundalini and Christianity" is good from the Christian viewpoint. Christian Path.
The path or paths one chooses will greatly influence the phenomena of the Kundalini within you, and the options for response will be given by those who have written the book, and can only relate what their own experience and research indicate. A great example of this is the genital fluids being used by the Kundalini and distributed throughout the body. Not everyone has this, and if an author does not experience it, then they will not write of it or worse they will diminish the experience as it is beyond their own experience not wanting to appear ignorant, even though others write about it.
Whom do you believe if you have not yet experienced this? By insisting on the path of "His Highness Whoever" you may limiting your experience. Because they themselves did not have the same experience. All people K-wise are equal no one is bigger or better.
Another path will say with firm "authority". There are only five chakras and they conform to these certain standards and we know this because His High Supremeness said it is so!" and they will believe this and will limit their response to whatever person has said it is so. People do this with books, and the authors who write them. Yet within the K-active sphere there is much experience to be gathered and one set path does not rule or explain it all.
What path is best? What facts suit your experience? How to discern truth from the lie of "facts" as offered through the followers of a tradition or "cult?" or books.
The best advice I can offer is to steer clear of the violent ones. Those that offer to "crush" your fears by the adoption of a technique or system. Those that insist that "your" experience isn't real because they say it is not so. Those that would employ the techniques of stealth and viciousness, violence and strength, coercion over honesty, blind obedience over individual choice. Following the orders of the "Master" over your own best feelings.
Martial arts can be this way and are not the best place for a Kundalini event. They are filled with violent imagery and actions, not like Kali or Thor or any of the various war gods who have positive messages. These systems are geared towards the best way to strangle another or kill and hurt another person a mis-use of the Kundalini and the darkening of your soul. Not ALL are this way but many are this way.
Aikido, Tai chi, some of the Kung Fu forms can be helpful and pro- active in the aspects of unity and balance. Much of what is offered in the US and abroad these days is quite dark and more interested in working with the shadow. I would steer clear from them until you are able to discern what is truly in your best interests.
These I would suggest are more interested in owning you. Look for love based systems or persons who will not insist on taking away your free will. Or asking you to relinquish it. Healing based systems that offer a broad range of acceptance and experience with the Kundalini. Not many of these. They are out there however and closer then you may think.- imho - blessings - chrism
Look for love based systems or persons who will not insist on taking away your free will.

chrism