Kundalini Awakening Systems 1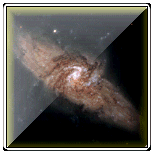 The Goal
The Kundalini in you as well as your higher guidance will mitigate your awakening and process. We have members who are doctors and scientists, professors, physicists, administrators etc. People are doing well.
This is a change but it is a change that is natural to the human condition. Very few people have become incapacitated and yes I know the internet abounds with horror stories of people whose life has purportedly been wrecked by Kundalini. Sometimes that does occur. It hasn't occurred here because of the practice of the safeties.
It would be immoral of me to tell you that I could guarantee your flow would be pure bliss day and night with nary a challenge or hurdle for you to learn from. It is a condition ripe for learning's to be certain. Most of the lessons are about who we are and how we can best express through our bodies aspects of divinity that is available to those given knowledge of the existence of the Kundalini. No accident you are here. But also you have the choice of not going to where this leads.
The goal of Kundalini is an expressed form of divinity in the flesh. Here we use aspects of love such as forgiveness and compassion and truth, honesty, diligence, patience, trust, surrender, service. Here we follow the Kundalini footsteps of saints and ascended beings who have left markers for us to follow.
Kwan Yin
Jesus Christ
Krishna
Buddha
Saint John of the Cross
Saint Theresa of Avila
Saint Francis
Yogananda
Gopi Krishna
Aurobindo
Sambava
The lessons for the mind and the mechanism for the body are in place inside you right now. Why would they be there except for your opportunity? Kundalini forms the bridge that one walks to and from, in living a life that is exalted and earthbound at the same time. Family, friends, employers, country, state, and county, and city. All of your life can be continued and expressed with in the parameters of walking a "higher" path.
Much of this path will be unique to you and your circumstances up to this point in your life. You will be given what you need to flourish. Your job is to surrender to those surprising gifts and experiences that will typically come your way. You will need to source yourself and make your own decision. - blessings - chrism
The goal of Kundalini is an expressed form of divinity in the flesh.

chrism