Kundalini Awakening Systems 1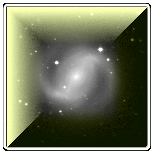 Morals
This is important. Your thoughts and actions can have a direct emotional and physiological response. To lie, or cheat, or hurt another, can hurt the Kundalini person far beyond what is normally felt by folks not yet introduced to it. So be careful, not that you need to be reminded - lol
It can really hurt. Emotionally and physically to the point of getting sick. So be honest to a fault. Be truthful as this path demands it. It is true, in a very real sense, that as you treat another so are you treated.
Kundalini is a very special gift and it comes with enhanced responsibilities.
So practice a morally uplifted life. If it is challenging at first do your best and keep practicing your moral truths. Continue to do this and as you are coming into the Kundalini, the sensations from the Kundalini will correspond with these "right actions" and those feelings will help you to understand and guide you in this process.
Honesty
Kundalini in its natural expression will ask of the person in whom it has awakened for strict honesty and integrity. Trustworthiness, humility, love, forgiveness, the safeties basically become the new code of conduct backed up by a powerful and intelligent force of divinity.
This is very important and is best honored. From this area of experience it is the expressions of these and other higher understandings that can begin to mold the Kundalini into a truly blessed experience.
Untruthful statements become painful - far more so than they would otherwise be. Stealing or hurting are also painful in ways that can trouble one far beyond what would normally have been the case. It is so very important to stay within your integrity!
All cultures are unique and have their own standards of conduct. All cultures have the Kundalini and as it is an intelligent force on its own it has the ability to determine what is and is not moral inside of a specific culture. So it knows what is right and what is wrong inside of this culture you are living in at this time.
This is different than practicing these values outside of Kundalini. Everything changes with the Kundalini and one needs to be in the constant conscious practice of these qualities. You who have Kundalini know what I mean by this. It is an important aspect of maturation within the Kundalini. - blessings - chrism
Kundalini in its natural expression will ask of the person in whom it has awakened for strict honesty and integrity.

chrism