Kundalini Awakening Systems 1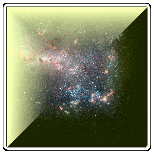 The Other Tibetans
I use the Tibetans for the preparation of an activation of Kundalini in a body that isn't or has not yet opened to this flow. There are other benefits to them and this good but not what I am using them for. After years of practice I determined that the best practices/techniques are those that have benefits that go outside the scope of the Kundalini in case the individual decides not to engage the flow, they still have practice that is healthy and will propel them forward wherever they wish to go, inside love.
The Tibetans are for the generation and dissemination of micro releases of Kundalini throughout the body. Allowing the body to adjust and allowing health benefits to be kindled. They are directed to the first five chakras. Each Tibetan is designed to assist the energy to climb higher and higher in a bottom to top fashion. The other rites are for those who wish to go farther. They are not to be tasted or trifled with in the context of tasting wine or trying this for that effect or that for another. They are deeply significant and often dangerous aspects of a sacred system thousands of years old and practiced by those in Tibet and other areas for the extension of life, and the raising of the Kundalini.
We are given so much choice and opportunity in our western society that we often allow sincerity and sacredness, belief and spiritual consciousness to be muddled into aspects of entertainment. We tease and deride those who cling to the old ways of sacrifice and service, enlightenment and esoteric activities beyond the understandings of the masses more interested in the latest TV program. We seek the latest diet to expel the fat from our bodies, fat we pile on that we may gorge continuously all the while seeking youth full appearances, sexual attraction being relegated to just another addiction.
I limited the Tibetans to 5, as this was the safest route for the beginning person. Narrowing the choices and trying for focus rather than the field of all opportunity. The act of actually doing the practice will also separate the wheat from the chaff, and I salute all of you who continue to practice.
My advice is to go slowly and allow for adjustment. If you can do the 6th Tibetan and never ever have sexual congress with another or yourself for the rest of your life then yes this is appropriate for you. Do not turn back however and rescind that commitment because of desire. Be diligent. Be certain of how you feel and don't look back.
Let us be clear about some things. There are other levels of existence. You exist in one that is intersected with others. The actions you produce here are felt in other places, by other life, by other intelligence. Ripples in the pond. As water freezes into ice and heats into steam so do we as intelligence transmute into other forms of expression. That transmutation is influenced by your intent and actions based on the intent you express here, now, even as you read.
Keep your commitments. Be truthful and sincere. Do the practice if you feel it is the right thing for you to do but know this as you do it. You are unlocking a door. A door that can lead you into extreme danger and extreme joy.
It is extreme because you're still in a body, blind, and blending the levels. Do not do this for power over anything other than your desires. Not for exaltation or "the challenge" or for the "ultimate experience" of it because it will consume you and rightfully so.
I cannot list the multitude ways the Kundalini can go wrong in a person, or the number of ways it can go right. If you do the practice, the safeties - sincerely and with sacred intention then it will go lovingly, with the seeds of helpfulness you plant by your actions and intentions. Be careful and honest with yourself. It's worth it. - blessings - chrism
Do not do this for power over anything other than your desires. Not for exaltation or "the challenge" or for the "ultimate experience" of it because it will consume you and rightfully so.

chrism