Kundalini Awakening Systems 1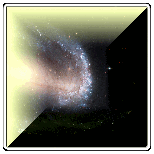 Broad Shoulders
What I have tried to do in the safeties is help people by giving a specific idea of pathways that produce positive results and pathways they may want to avoid.
By indicating certain practices that can bring experiences that are fearful or scary or painful I am allowing the individual an opportunity to avoid these aspects of an infusion. You may have heard of difficult and brutal Kundalini experiences but I have lived it. I have seen and treated others for a devastating experience with the Kundalini. This is why the safeties came about at all.
Many people who come into the Kundalini do not know what is occurring. They do not change or even know that they may want to make some changes in how they process life through Kundalini eyes. Some are open to the communications of the Shakti but even then they do not make any adjustments in how they live and how they think and therefore they can manifest some very unfortunate experiences for themselves as I did.
Kundalini is a God energy and very strong! But it doesn't strip a person of choice. If a person so chooses so will they receive the rewards of that choice and ignorance and education are choices to make. Yet we in the West live in a society that does not recognize visions or Golden Helmets or spinal sweeps or any of the other Kundalini symptoms. We Kundalini people are left to the vagaries of medicine or science or the media which do not recognize the Kundalini at all. So these people can become stuck in a place of difficult experiences that threaten their sanity.
By giving people avenues and instructions that are experience based, and that have been "proven" by many to help and condition an activation or an awakening, this is a service; at least it is as far as I see it and intend it.
So I offer this to people. I offer my experience and what knowledge I am given. The Kundalini doesn't need to go unbalanced or amplify a persons darkest moments. These are "things" of the ego. Kundalini will just as easily give joy and bliss and love and happiness and beauty and help and knowledge and positive experience. All that is needed is a little help, a little knowledge from those who have gone before.
As I have been helped so do I help. As I have been loved so do I love. We stand on the shoulders of those who have gone on this path before us.- blessings - chrism
As I have been helped so do I help. As I have been loved so do I love. We stand on the shoulders of those who have gone on this path before us.

chrism