Kundalini Awakening Systems 1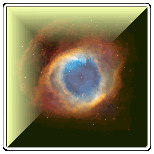 Eyes up!
This will stimulate an infusion into the sixth, if you get a headache then pull them down again. Fingers locked though and tongue up. If you feel a bulge from within where the "third eye" is you can know that the infusion has reached its mark.
If you have felt that before anyway, this is an indication of an opening third eye but not an opening in the sense of the physical eyes. It is more of an increase in intuition and visions of an energetic quality though not restricted to this.
You may also feel the Golden Helmet or the Halo at the temples and hair line no worries this is normal. You may also see with the physical eyes the bright big drops of energy floating into and out of your visual field - typically a golden white but also coming in the other chakra colors. Enjoy these. If you see entities or spirits no worries. Do not engage them just smile and know you are coming right along! - blessings - chrism
You may ... see with the physical eyes the bright big drops of energy floating into and out of your visual field - typically a golden white but also coming in the other chakra colors.

chrism